New Language Schools in Copenhagen from 1 August 2018
Starting from 1 August 2018, Danish courses in Copenhagen will be run by two new Language Schools. CIP will therefore, not be able to offer Danish for University Students and Danish for knowledge workers after 1 August 2018. The same will be the case for Danish courses at IA Sprog, Københavns Sprogcenter and Studieskolen.
You will of course, be able to finish your current Danish module at CIP and you can take the module test in April, May and June 2018 when the running courses end. The last teaching of the current Danish courses at CIP will be end of June 2018.
As soon as we know more about the start-up of Danish modules at CLAVIS and UC+, we will inform you in the best way possible.
We can also reccommend the Language Schools VUF on Frederiksberg and Hellerup Sprogcenter in Hellerup.
New students after 1.1.2018
New citizens will receive a letter from their municipality in their electronic mailbox, e-Boks – the so-called referral letter. As soon as possible and no later than one month after you receive the referral letter, you must contact the language center where you wish to begin your Danish lessons, regardless of when you plan to start.
Applicable to new students:
The number of units allocated is determined by the module in which you are placed at your assessment.
A maximum of 6 units can be allocated corresponding to 3½ years of Danish language courses (42 months).
The voucher is valid for up to 5 years from the date of the referral letter from your municipality.
Information regarding the new voucher system
All self-supporting students starting a new module in 2018 will be assigned a voucher. The voucher holds up to 6 units, each corresponding to one module of Danish language courses, if classes are attended according to schedule. View the model below.
It is essential that you familiarize yourself thoroughly with all aspects of the new voucher system, in order to understand the consequences of the choices you make. A wrong choice may mean losing the right to free Danish lessons, for example if you:
Take breaks in the middle of a module
Take too long breaks between modules
Spend more time on a module than what is available in the unit corresponding to the module
Do not show up at the language center within a month after having received a referral letter from your municipality (see the section "New students after 1.1.2018").
Link to more information about the voucher system here!
Read more about the modules: here - click on this link
WHAT'S IN IT FOR ME?
you will acquire basic Danish language skills for everyday use as well as working at the university or similar knowledge workplaces


you will have the flexibility of one late afternoon class combined with online lessons every week


you will meet other international staff and build up a network
Partnership with IA Sprog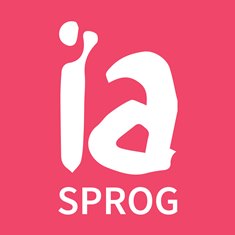 CIP has since 2017 formed a partnership with IA Language Center. CIP offers Danskuddannelse 3/Danish Language Programme 3 to University staff and students.